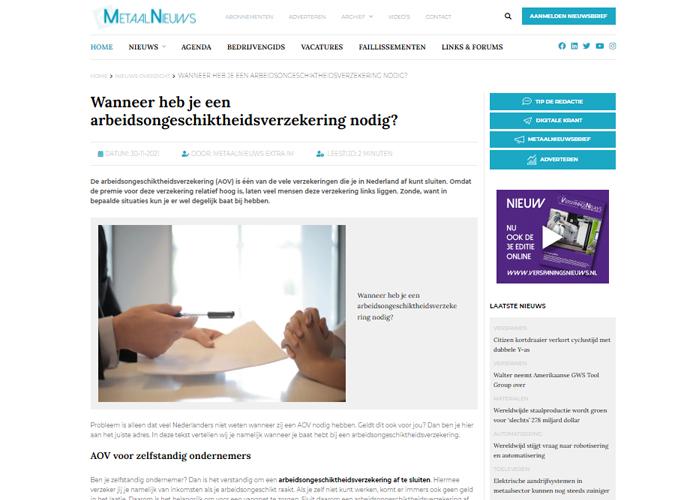 Gesponsorde content
Op onze website MetaalNieuws.nl bieden wij ook de mogelijkheid tot het presenteren van gesponsorde content of online advertorials. Dit is een online publicatie die in stijl overeenkomt met de eigen redactionele content, maar bedoeld is om een bedrijf, product of dienst te promoten.
METAALNIEUWS EXTRA IM
Deze vorm van content marketing wordt vaak gebruikt door bedrijven en organisaties die qua producten en diensten niet direct een link hebben met de overige vakinformatie op de website. Voor de bezoekers kunnen ze toch echter wel een toegevoegde waarde vormen. Denk hierbij aan verzekeringsmaatschappijen, beveiligingsproducten en financieringsmaatschappijen.
Meer informatie over gesponsorde content?
Wij kunnen jou ontzorgen op het gebied van